In Memory – Wanda Dowell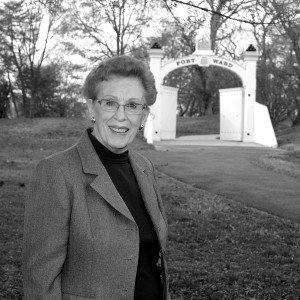 We are sad to hear of the passing of Living Legend Wanda Dowell. Wanda passed away on April 21, 2021. Her accomplishments as a Living Legend can be read here.





Wanda Sue Dowell
Published in The Washington Post on Apr. 12, 2021
In loving memory of Wanda Dowell who passed away April 9, 2021 from heart failure at age 91. Wanda Thorpe was born on April 2, 1930 in Harlan County, Kentucky. She had a hardscrabble life in a small coal mining town during the Great Depression and World War ll. Wanda graduated as valedictorian from Wallins Creek High School in 1948. After the war, she married James Walker Dowell following his service in the Pacific with the Army Air Corps. They moved to Alexandria, Virginia in 1951 with their one-year-old son James Donn Dowell.Wanda worked throughout her life, most prominently as director for 35 years at the Fort Ward Museum in the City of Alexandria. Fort Ward is a former Union Army installation and was the fifth largest fort built to defend Washington, DC in the Civil War. In the 1990s, Wanda was a founding member of the Virginia Civil War Trails historical association. Today the program guides visitors to more than 1,200 civil war sites. In 1997, she was given the Southeastern Museums Conference James Short Award for recognition of her leadership in preservation of American history in Virginia. As a 55-year resident of Alexandria, Wanda in 2016 was inducted into the City of Alexandria "Living Legends" program whose mission is to identify, honor and chronicle the lives of individuals who have contributed to the community in an exemplary and lasting way, and have significantly impacted the quality of life in Alexandria and who serve as an inspiration to others. Wanda's guiding motto was "Lead, Follow, or Get Out of the Way."Wanda lived her life in faith and was an active member in her church through choir, Bible study, and charity work. In 2017, she moved to Williamsburg, VA to live with her son Jim and wife Terry in an active living community. Always an avid walker and an exercise instructor for seniors, Wanda became a maker of fleece blankets for charity and a seamstress of hundreds of cloth face masks for numerous nonprofit organizations.Her home church was James River Baptist Church in Williamsburg, VA and she continued to be a member of the First Baptist Church of Alexandria. A gravesite burial service will be on April 14 at National Memorial Park cemetery in Falls Church, VA. Funeral arrangements have been made by Jefferson Funeral Chapel of Alexandria. A memorial service at James River Baptist in Williamsburg will be held at a later date. Wanda is predeceased by her husband James W. Dowell, brother James Thorpe, and parents Clyde and Marie Thorpe. Remembrances in her name can be made to the Alice Lloyd College, 100 Purpose Rd, Pippa Passes, KY 41844, under the Wanda S. Dowell Endowment Fund.
https://www.legacy.com/obituaries/washingtonpost/obituary.aspx?n=wanda-dowell&pid=198316821&fhid=17008
---