In Memory – Joseph Shumard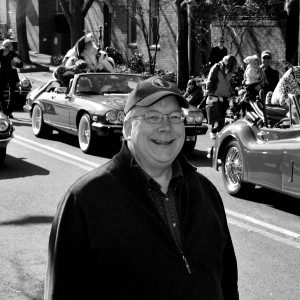 We are sad to hear of the passing of Living Legend Joseph Shemard. Joseph passed away on October 17, 2020. His accomplishments as a Living Legend can be read here.




Obituary: Joe Shumard
"Mr. Parade," volunteer organizer dies at 67
By Jeanne Theismann (http://www.connectionnewspapers.com/news/2020/oct/23/obituary-joe-shumard/)
No name is more synonymous with Alexandria's signature events than Joe Shumard. While known primarily for his decades-long leadership of the city's George Washington Birthday Celebration Committee, Shumard was a behind-the-scenes workhorse with the Scottish Walk Parade, First Night Alexandria, Senior Services and the Friendship Veterans Fire Engine Association. On Oct. 17, the man known affectionately as "Mr. Parade" died from complications of heart surgery. He was 67.
"Joe had an amazing ability to draw people together to volunteer for causes," said Shumard's wife Ann. "There were some pretty incredible undertakings but Joe was able to manage them all."
Born Nov. 11, 1952, in Seattle, Shumard was raised in San Mateo, Calif., where his high school sweetheart would go on to become his wife.
"I was 16 and Joe was 17 and the class president when we met," said Ann Shumard. "We both had parts in a very bad high school play, spending more time in the Green Room waiting to go on than we did on stage. That gave us a chance to get to know each other."
Following his 1971 graduation from Hillsdale High School, Shumard studied at San Jose State before transferring to the University of Southern California where he earned a Bachelor of Science in Public administration.
In 1976, he packed his worldly belongings into his VW Beetle and headed east to join his future wife in Washington DC. The couple often recalled Shumard's arrival on July 3, 1976, just in time to view the bicentennial fireworks in the nation's capital the following day.
The two were married May 12, 1979 and moved to Oronoco Street in Old Town in 1983.
"We both shared a love for history," Ann Shumard said. "Alexandria was a place we felt we could put down roots and really be part of a community."
Shumard joined the staff of Alexandria National Bank and spent the next 30 years in the banking profession. He subsequently joined the staff of the Alexandria Chamber of Commerce as membership director and later as president.
In 1994, Shumard joined the George Washington Birthday Celebration Committee, becoming its chairman in 1999.
"I worked with Joe on the George Washington Birthday Celebration Committee and other city-sponsored events from 2013 until early 2020 when the national health pandemic stopped almost everything," said American Legion Post 24 Commander Henry Dorton. "Although most people think only of the Parade each February, it is largely because of Joe that the Birthday Celebration expanded to over a dozen George Washington-related activities during the month of February and throughout the year."
Shumard's passion for history extended to the Friendship Veterans Fire Engine Association, where he served for many years as president and a member of the board of trustees. He served on the board of Living Legends of Alexandria and was himself named a Living Legend in 2012.
Additionally, Shumard was actively engaged with American Legion Post 24, Volunteer Alexandria, First Night Alexandria, the Campagna Center, the Alexandria Regional Council of the United Way National Capital Area, and the Rotary Club of Alexandria Central.
Among his many honors are the Volunteer Alexandria David Speck Award, the Mount Vernon-Lee Chamber of Commerce Jeff Todd Award, and recognition from the George Washington National Masonic Memorial. Shumard also founded the John C. Evans Medal on behalf of the George Washington Chapter of the Sons of the American Revolution.
Shumard is survived by his wife of 41 years, Ann Shumard, and sister Nancy Bea Shumard Conte (Stan) of Scottsdale. A memorial service will be planned at a later date. In lieu of flowers, donations may be made to the Friendship Veterans Fire Engine Association, P.O. Box 22505, Alexandria, VA 22304 or online at www.friendshipfireco.org.
"Joe is deserving of all the recognition and accolades he gets and his selection as a Living Legend of Alexandria was most appropriate," Dorton added. "It will be impossible for me and many others to think about the George Washington Birthday Parade without always thinking of Joe Shumard."
---