Induction Year: 2010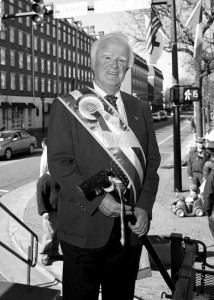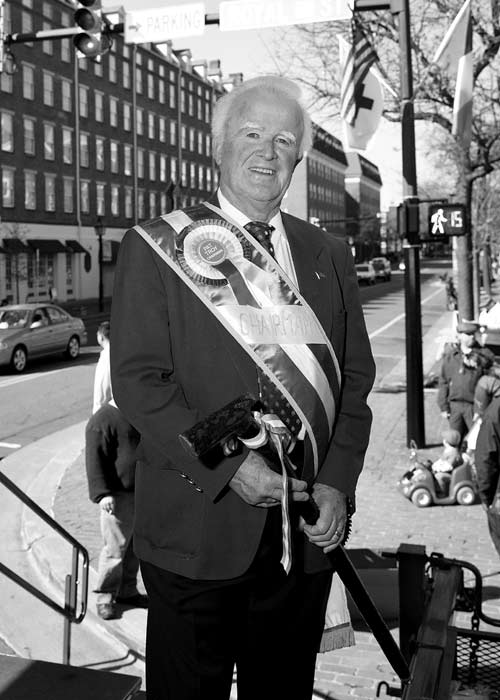 "Alexandria's history is filled with the contributions of the Irish people who lived here," Troy said. "It is appropriate that we celebrate and recognize their contributions."
Pat Troy may have been born in Ireland, but for the past 40 years he has called Alexandria his home. When the former butler and friend to presidents, prime ministers and busboys first opened Pat Troy's Ireland's Own in Alexandria, he instantly became a part of the business and civic community.
Troy was raised near the banks of the Shannon River in Kilcormac County, Ireland. In the 1960s, a 21-year-old Troy emigrated to the U.S. with $50 in his pocket. A deeply religious man, he has been a parishioner at St. Mary's Catholic Church for more than 30 years. Troy has been married to his wife, Bernadette, for 45 years.
For decades, Pat Troy's Ireland's Own has been a gathering place for lovers of Irish music, food, humor, beer, and, of course, whisky. Patrons used to travel from throughout the metropolitan area just to watch a costumed Troy lead them in "The Unicorn Song".
On St. Patrick's day in 1988, Troy, a staunch Republican, hosted President Ronald Reagan. After Troy roused the crowd with Irish songs, Reagan took the stage. "When I was a little boy, my father proudly told me that the Irish built the jails in this country," Reagan said. "Then they proceeded to fill them."
Troy has also welcomed numerous Irish ambassadors. On Inauguration Day, 2009, he hosted a celebration of President Barack Obama's swearing-in.
"After all, he is partly Irish and we all wish him well," he said.
In recent years, Troy's daughter Kathleen has assumed responsibility for the day-to-day management of the restaurant. Despite his deteriorating eyesight, he still makes his way from his home on Wolfe Street to chat with patrons nearly every day.
"I can't read newspapers anymore and it's hard to recognize people unless I am very close to them but I still like to get out and walk around Old Town," he said.
Troy led the effort to begin the St. Patrick's Day parade 29 years ago. It is held the first Saturday in March, making it "the earliest St. Patrick's Day parade in the United States," Troy said.
This Saturday, March 6, Alexandria will hold its 29th annual celebration of its Irish heritage.
Through the years, he has raised funds to supplement the city's contribution and has attracted local and national celebrities to serve as the Parade's Grand Marshal, including Alexandria's own Willard Scott.
After 9/11, Troy invited the chief of the New York City's Fire Department to serve as Grand Marshal. He is supportive of Alexandria's public safety community and gives generously to their charities.
Troy was also instrumental in starting the city's Irish festival, which helps raise money for various local charities. The festival and the parade attract thousands of visitors to Old Town each year.
Troy is a tireless advocate for small businesses, and has twice run for a seat on City Council. "I'm running because someone has to speak up for the small business owner," he said during his first campaign in 2003.
Although his campaigns were unsuccessful, he continues to appear before Council to advocate for street lights to be replaced and for Council to support its small businesses, which are "the life blood of the City," Troy has told Council. He vigorously opposed the statewide smoking ban in restaurants and spoke against it at every opportunity. "People deserve a choice," he said.
Troy served two terms as a governor on the Alexandria Convention and Visitors Association. In 1980, he founded The Ballyshaners for the purpose of organizing and raising funds for the parade and to promote Irish culture.
"Alexandria's history is filled with the contributions of the Irish people who lived here," Troy said. "It is appropriate that we celebrate and recognize their contributions."
Credit: AlexandriaNews.org Staff
Photo Credit: Nina Tisara