Induction Year: 2014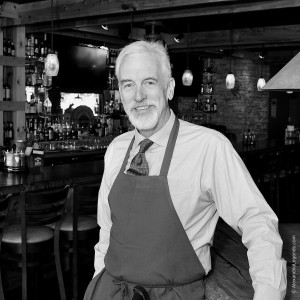 It's a fairly common name, with more than 40 Mike Anderson's listed as living in Alexandria. But there is only one "Mango Mike," a man whose zest for life has helped shape the community for decades.
"From the minute his feet hit the floor, Mike is excited about going to work every day," said Donna Anderson, his wife of 25 years. "He loves being part of this community and the city of Alexandria is his passion."
Born in Detroit, Anderson moved to Alexandria in 1972 armed with a degree in Management from Eastern Michigan University. He opened his first restaurant – Shooter McGee's – in 1979 and never looked back.
"Mike's enthusiasm for life is infectious. He loves the business, loves the community and loves giving back," said Bill Blackburn, Anderson's partner in several recent ventures.
Anderson's philanthropic contributions to the community are many, dating back to the 1980s when his Shooter McGee's Alexandria Autumn 10K raised more than $50,000 for Special Olympics. Additional charity funds were raised with Eastport Raw Bar's tuxedo­themed 10K as well as funds for the Make­A­Wish Foundation through Anderson's personal participation in various triathlons and Chesapeake Bay swims.
Today, in an innovative partnership with ACT for Alexandria, Anderson gives back to more than 75 local nonprofits by donating 25 cents for every burger sold at Holy Cow, Del Ray's Gourmet Burger Joint.
"Mike was the inspiration behind the 25 cent per burger donation to local charities," said ACT Executive Director John Porter of the initiative that has donated more than 70,000 quarters to various charities in less than one year. "Because of him, thousands of dollars have been raised to help nonprofits provide vital services to those in need."
Recognition for Anderson's leadership in the food service industry includes a 1997 RAMMY (Restaurant Association of Metropolitan Washington) Award for Mango Mike's as Best New Restaurant, the 2013 Chamber of Commerce Small Business of the Year Award for Holy Cow, and the Restaurateur of the Year Award from the Virginia Tourism Bureau.
Anderson was named the Alexandria Chamber of Commerce Business Leader of the Year in 1999 and served as the organization's Chairman of the Board in 2011. Additionally, he was a founding board member of the Alexandria Convention and Visitors Association and past chair of the Alexandria Small Business Development Center.
Currently, he serves on the board of First Night Alexandria as well as the Chamber of Commerce, where he co-;chairs the Business Philanthropy Summit. He also serves on the city's Food Truck Advisory Committee.
"Mike is someone who truly cares about making the community better on both the business and nonprofit fronts," Porter said. "I've never known him to say 'no' to a charity asking him for food to support an event or activity."
A father of three daughters – Danielle, 24, Chelsea, 22, and Dakota, 19 – Anderson is equally generous with his time, serving for many years as volunteer coach of the Mighty Mangos co­ed youth soccer team.
"Mike gives back to the community in ways people never see," Blackburn said. "He goes out of his way to hire students from T.C. Williams to teach kids in their first jobs. And he gives people jobs that other employers would not, giving many second, third and fourth chances in life." Known for his visionary leadership skills and philanthropic spirit, Anderson is quick to praise those he calls the "sled dogs" of the community.
"The heroic efforts of the volunteers and staff of Alexandria's many nonprofits are what make this city so special," Anderson said. "It's a worn out phrase 'giving back to the community.' It's almost a cliché. For me, this is more like paying it forward."
Credit: Jeanne Theismann
Photo Credit: Steven Halperson