Induction Year: 2013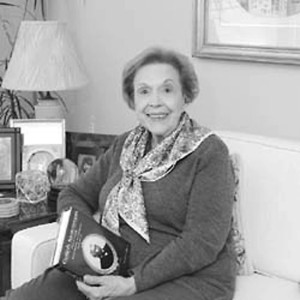 Few if any exemplify service to vulnerable women, children and the aged more than Joann E. Miller. As a volunteer she served as a counselor at the Alexandria Battered Women's Shelter. She served on the Alexandria Community Services Board and chaired its substance abuse committee. She led the public safety committee of Alexandria's Commission on Aging. Miller volunteered as a counselor with the ecumenical human services nonprofit ALIVE! She took homeless families into her home when other shelter was not available. She helped expand Alexandria's 4-H youth urban extension through a program that helped girls develop life goals.
For decades Miller counseled women of all ages and backgrounds on ways to use their experience and talents in leadership and supporting roles. As an active political leader and the first woman to chair the Alexandria Democratic Committee, she encouraged women to run for political office, believing their leadership vital to improving the community. People knew they could come to her for guidance on how to be effectively involved. Her experience, generosity and patient counseling helped many. Those she counseled often went on to help others.
Miller joined the American Association of University Women (AAUW) in the late 1950s. She served for two years as president of the Alexandria chapter and served on the board of the AAUW of Virginia. The AAUW supports girls by advocating for equality in school programs and athletics. Representing the AAUW, she helped former Vice Mayor Mel Bergheim write Alexandria's ordinance on consumer protection.
For six years she chaired the budget and allocation committee of United Way of the National Capital Area, an experience that gave her insight into issues confronting surrounding jurisdictions. Miller represented Alexandria on the human resources committee of the Metropolitan Washington Council of Governments. She served as chair of that committee for a term. She also served as a trustee of the Northern Virginia Fine Arts Association.
Miller and Barbara Joseph served on the ad hoc committee that led to the Alexandria Commission for Women and became members of the new organization. Joseph served as its first chair, Miller served as vice chair. At the time women were allowed only limited positions with the Alexandria Fire Department, such as working on the ambulance. Some of the women asked the newly formed commission to raise the issue of discrimination. "Barbara and I were both free to go around and annoy people on the issues," said Miller. The problem was pointed out and a solution suggested. The resulting changes were the commission's first success.
In 2010 Miller's contributions to Alexandria were recognized by the Alexandria Commission for Women, which honored her with the Marian Van Landingham Legislation and Public Policy Award, and the Alexandria Commission on Aging, which honored her with the Annie B. Rose Lifetime Achievement Award.
In addition to Miller's many contributions to Alexandria, she applied her leadership and management skills to making a home for her husband Ed and their children: Adrienne Miller, Maria Van Horn and Michael Miller.
Credit: Pam St. Clair
Photo Credit: Steven Halperson