Induction Year: 2016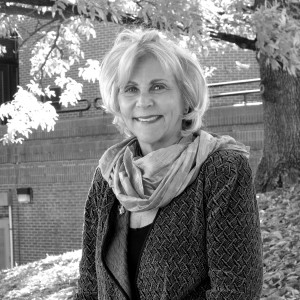 Janet Barnett likes being involved in her community. She caught the bug when her children, Susan and Louis, were in the Alexandria school system and she became a volunteer for the PTA. "I didn't have as many opportunities then as I do now, "she notes. Back then she was the first director of the Chinquapin Park Recreation Center with the Alexandria Department of Recreation, Parks and Cultural Activities, later becoming Deputy Director of the Department. Barnett credits former Alexandria City Manager and community activist Vola Lawson with teaching her always to be mindful of the citizens who live here.
Afterwards she became executive director of Senior Services of Alexandria from 2007-2013. Barnett says, "I'm so pleased with Senior Services of Alexandria. It grew and got better. If a program did not work, after careful study, we eliminated it and moved on." During her tenure, she expanded the Meals on Wheels program to seven days; created SSA's Friendly Visitor program which provides personal visits to seniors; established the Senior Resource Center and started their popular Speaker Series.
Alexandria attorney Deborah G. Matthews describes Barnett's commitment this way, "With her boundless energy Janet has worked hard both in her former position as Executive Director of Senior Services of Alexandria and now with SYNERGY HomeCare to help seniors in Alexandria. She seems to know everyone and is quick to use her connections to help others."
After 32 years of working in city government, she has been able to devote more time to volunteer activities, at her synagogue and with the Board of Lady Managers. Barnett continues to serve the city as president of the Old Town Business and Professional Association where she has learned the challenges for small businesses, and sits on the board of Agenda:Alexandria, an organization whose mission is to provoke non-partisan discussion on topics affecting the citizens of Alexandria. She currently is active in fundraising for the Boys and Girls Club and adds membership to the Rotary Club as another organization she has chosen to support. Her work on the board of the Alexandria Police Foundation has helped raise over $400,000 to build the new Fallen Officers Memorial at police headquarters in the city's West End.
Of her work on the King Street tree lights program, the Jamestown Celebration, Supper Under the Stars and the King Street Arts Festival, she says, "When I look at our city and see the actions taken around the city, I see how much things have changed. I feel like I was one of the pioneers. We always kept in mind the delicate balance of the neighborhoods and the visitors to the city. I learned to understand what's involved in big events and I was fortunate to work with smart people on these projects."
A longtime resident, Barnett attended Minnie Howard and Frances Hammond High School and has seen the city grow, "We used to take the 4A bus to downtown Alexandria and go to Shuman's Bakery and Hayman's, Penney's and Lerner's. Woodward & Lothrop on North Washington St. was another favorite stop," she recalls. She used to think those were long walks but now she logs four miles with a friend every Saturday.
Her advice to young people looking to get involved, "Be confident and be proud of who you are. Surround yourself with people you see as being successful – people who respect the police, firefighters, medics, and our military." And she recommends encouraging those who have not been involved in community service before, "become invested and take ownership of whatever project you undertake.
Credit: Jordan Wright