Induction Year: 2009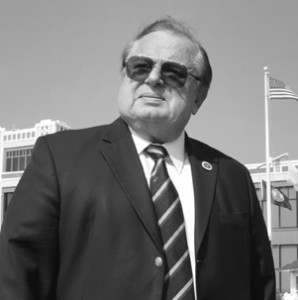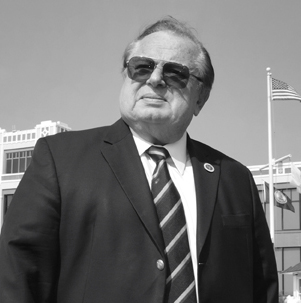 Ask Living Legend Engin Artemel the right questions and you can return to a time when Alexandria's waterfront was a very scary place. The fact that today we have the luxury of debating how much open space should be balanced by how much development stems in large measure from Artemel's success in banishing the scary bits.
He conjures up threatening specters from the waterfront's recent past: Norton Rendering Plant, Bogle Arsenic Plant, the coal depot in what is now Waterfront Park or Atlantic Richfield test firing rockets at Oronoco Bay. Instead, today's waterfront is a flourishing center of activity, including water-related or dependent uses, where residents and visitors have access to the Potomac via well-loved, beautifully-maintained parks. And we have the luxury of public debate about the future of a safe, vibrant, City-owned waterfront.
To get here, Alexandria and the Federal Government had to resolve the long-simmering issue of who owned the waterfront. Ever since the Virginia portion of the District of Columbia was re-ceded to the state, Virginia has ended at the water's edge. But if you have filled in portions of the river and built on that fill, to whom does the new land belong? Artemel was instrumental in resolving the Waterfront Title Suit for a majority of the properties along the Potomac clearing the way for providing public access to the river.
Most people wanted to avoid a Harper's Ferry situation where the Park Service owned and operated the waterfront. So the City convened all the interested parties with Artemel taking a leading role. He began by identifying the areas in which City officials, property owners, residents and the Park Service were in agreement which helped clarify areas of disagreement.
Two things complicated the settlement issue. First, there was no unanimity on what the City should do if it owned the land. People held various views from those who favored commerce to others who wanted a continuous band of tree-filled open space. Eventually, agreement was reached on 10 points such as all streets ending in open space, the public having access to the water and there being space for active and passive use.
Second, settlement of the suit simply opened the way for acquisition of the properties; it did not give the properties to the City. Artemel led efforts to negotiate acquisition using swaps, donations, even purchase. For example, in exchange for giving up plans to build three residential towers, the City traded the surplus Fickling School site to Watergate and developed Founders Park. When the CEO of Texaco, a United Way Board member, announced plans to donate Texaco's tank farm at Oronoco Bay to the United Way, the City asked for a part of the property donation and created Oronoco Bay Park. When Virginia Concrete no longer needed barge traffic to operate, the City exchanged this waterfront property to create Waterfront Park. Efforts such as these achieved a great deal with minimal cost.
Waterfronts matter to Artemel who was raised along the Bosporus in Istanbul, Turkey. It is an area geographically similar to Alexandria where the Black Sea and the Mediterranean come together. There, the waterfront is seen as a unifying rather than dividing factor.
Artemel left Turkey for school in California where he earned a degree in architecture and worked for a time as an architect. He began his trek east when he moved to Kansas to teach at the University of Kansas. With his architectural background, he also functioned as the campus planner which inspired him to get a master's degree in Urban Planning and another degree in Civil Engineering. He taught while practicing as a partner in an architectural firm.
Artemel's first wife Janice was an anthropologist who was developing ties with the Smithsonian so eventually they moved further east to this area. Bud Hart, who nominated Engin for the Living Legend recognition, involved Engin in the New America project in the Eisenhower Valley. This project was not developed but allowed Artemel to discover Alexandria and eventually led to his being hired as deputy for long-range planning to Alexandria's Director of Planning and Community Development (note the former title) Dave Cooper. In the mid-1970s, Engin became director, a position he held until 1984.
During that time, Artemel took a contingent to study waterfronts in Europe. To Artemel, an important part of the development process is educating the public and decision-makers about the issues. "First, study the past; then ask for public input. Bring everyone together to hear from the experts so the public gets to see the possibilities. Sit down with an educated public and develop your plans with them."
Today, Artemel and his French second wife Agnes live on the waterfront with UVA student John and actively participate in Alexandria both as citizens and occasional advisors. He administers a consulting firm advising in Alexandria and nearby areas and around the world in locations such as Russia, Kazakhstan, and Dubai. Issues include tourism, housing and, especially, waterfronts.
He only paused once when asked if he had any regrets for missed opportunities. He pondered a moment and then said, "The Sheraton Hotel is not very welcoming at street level. They did a good job with their courtyard but not along the street. Also, the Sheet Metal Workers building sits too high above North Fairfax. It's a good building but should be lower. The City avoids such problems today because we have site-planning tools. We require models that show how proposed buildings fit into the surrounding areas."
What is Artemel most proud of? Surprisingly, it is not a building project. Without hesitation, Engin said, "Of keeping my family together." Artemel, Agnes and first wife Janice collaborate occasionally on projects. Each year, Artemel, Agnes and John spend Thanksgiving at Janice's house with their three daughters, Suzan, Deniz, Sibel, and their families. That fact offers an insight into the depth of the skills and abilities Artemel used to keep the peace and shape competing views into a successful waterfront plan.
Credit: Sherry W. Brown