Induction Year: 2016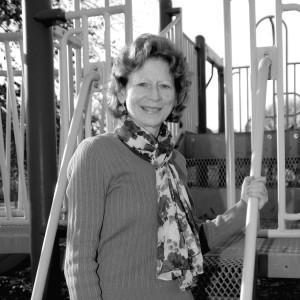 Leadership is hard to define or quantify. Diane L. Charles' impact on Alexandrians reverberates through her leadership of Stop Child Abuse Now (SCAN) and Alexandrians InVolved Ecumenically (ALIVE!). At the helm of these two significant nonprofits for over 12 years, her actions continue to inspire others to dream more, learn more and do more.
Charles takes ideas of her own and others and turns them into action plans, mixes them up with passion and belief and a dash of persistence to make things happen. Sometimes the path is long and convoluted as she juggles the proverbial apples and oranges that so often define the role of nonprofit management.
Charles moved to Northern Virginia in 1982, settled into Alexandria and has never left. As a valued member of the community she has served as chair of the Alexandria Council of Human Services Organizations Education and Advocacy Committee, Alexandria Federal Emergency Management Agency Board, and the Human Services Coalition of Northern Virginia. In addition she served with the Alexandria Police Foundation for eight years and the Advisory Board of Retired & Senior Volunteer Program (RSVP) for 11.
Her professional career has provided grassroots opportunities to influence positive changes in the City of Alexandria. Her problem–solving creativity and perseverance echoes a caring philosophy.
Charles credits some of her success at moving the two nonprofits (SCAN and ALIVE!) forward successfully to understanding the unique workings of Alexandria. Her preparation skills and dedication to problem solving were developed working as the director of the Alexandria Volunteer Bureau for three years and serving as assistant in the offices of Councilman, Vice Mayor, and Mayor Kerry J. Donley for over 10 years.
SCAN, under her professional leadership, expanded to identify and reach more Alexandria residents in need of services. Encouraging and developing educational programming to meet the goals, she helped staff and volunteers reach clients with positive approaches.
Parenting classes, offered in Spanish as well as English, were developed along with support groups where families were welcomed into a safe place to explore and express their needs. Playgroups provided structure and individuals were helped to discover and link to other community resources available to them.
Educating the public and helping non-parents understand the role of the organization as allies for the community is key. In her 11 years as director, the staff grew from three to 11 dedicated professionals reaching numerous Alexandrians. The emphasis on moving forward through education and understanding and providing tools to problem–solve is the legacy of the organization she left behind after 10 years at the rudder.
Now shepherding over 700 volunteers with a small staff, Charles has begun to use her creative problem solving for the growth of ALIVE! Inc. The 46-year-old organization is a robust coalition of faith-based organizations dedicated to reaching out to Alexandrians with a range of programs designed to provide food to the needy; financial assistance to cover utility bills; furniture and housewares for families; an affordable daycare program; a shelter for women and families; and fundraising initiatives such as the "empty bowls" event.
Leadership is about making others better as a result of your presence and making sure that impact lasts in your absence. Charles' imaginative and strong guidance has done that.
Credit: Trudi C. Van Dyke