Induction Year: 2010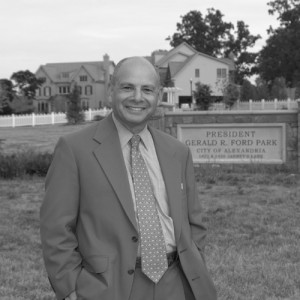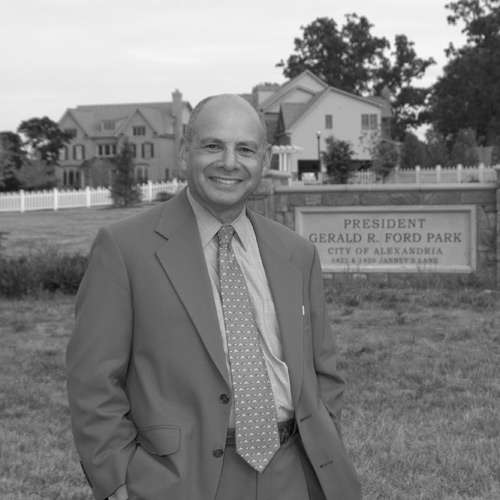 "David Speck and I are members of the has-beens club," laughed Democrat Vice-Mayor Kerry Donley. "We met as political adversaries – he first ran for City Council as a Republican, I a Democrat – and became allies in political service."
Now an Alexandria Democrat, Speck's former political colleagues describe him as driving and intelligent.
Born in New York City, reared in Alexandria, Speck first successfully ran for political office in 1979. A moderate Republican Speck, who holds an Ed. D. from George Washington University, was elected to the General Assembly from Virginia's 21st District. Service included a stint on the Assembly's education committee.
Delegate Bernie Cohen (D-46th) was a member of Speck's 1980 freshman legislative class.
"I remember David as an elegant man, very bright; very knowledgeable in the field of education," Cohen recalled.
"We were two freshmen representing the same city, but because we were of different political parties both of us played our cards close to the chest," Cohen mused. "In 1980 the Democrats were the majority statehouse party: the Byrd organization still had a powerful presence and, like Virginia's Falwell party of today, the politics partisan." Speck served from 1980-1982, then lost his Assembly seat.
"Armistead Boothe was my political icon," Speck smiled. "He left footprints, sacrificing State office to fight for desegregation."
"If a Living Legend is one who has left a community not just a little, but very significantly better, then David's legislative legacy is legendary," said former Alexandria City Attorney and Manager Philip Sunderland. "Councilman Speck was instrumental in bringing the Patent and Trademark Office to Alexandria and, more generally, imparting the view – often disparaged by some – that the growth of local business, the development of real estate are critical to the city's long term health."
"Commercial real estate is a net winner for us," Speck explained. "Real estate taxes are getting close to punitive."
Speck first served on City Council as a Republican from 1991-1994. He changed political parties in March 1995; then served as a Democrat Councilman from 1996-2003.
"I remember when David changed political parties," Councilman Paul Smedberg said. "He stood up in front of the ADC and gave a very articulate, heartfelt speech."
"The GOP has changed, which it has every right to do," Speck told The Post in 1995.
But rather than work within the party to try to nudge it back to center, as Sen. John W. Warner (R-VA) has done to great controversy, Speck said he prefers to work constructively with his new political allies."
Speck attends Beth-El Hebrew, a congregation founded in 1859.
Speck's proudest accomplishment: the city's residential community policing program. The city's residential community policing program began in 1992 with ARHA's James Bland project. In 1993 it expanded to include seven other residential communities. Currently the program operates in Bland, Adkins and Alexandria.
"The residential policing program took real commitment," Speck said. "Hopefully it has gone from need to value."
His most ambitious launch: the city's Open Space Fund. The Open Space Fund was established in 2003 in conjunction with the adoption of the Open Space Master Plan. Using a tax set aside, the city has acquired 66 of the desired 100 acres.
"David is a smart, funny guy who gives thoughtful advice," former Alexandria City Councilman Justin Wilson said. "I especially like his 20-year Idiot Rule." Wilson is a Sorenson graduate and Speck served on the Political Leadership Institute's regional board from 1998-2006.
Speck's Idiot Rule: "When making decisions, especially land use decisions, there is always pressure to do the politically expedient or popular thing. The real test is to ask will someone twenty years from now drive by a project or look at a decision and say, 'Jeez, what idiot approved that?'"
PTO was first discussed in 1996 as part of the Carlyle Coordinated Development District. Alexandria 2020 began planning for Potomac Yard in 1989; Council approved the Small Area Plan in 1999. The BRAC process (Base Realignment and Closure) is ongoing.
With age comes perspective. Barron's in 2009 listed Speck as among the nation's Top 1000 financial advisers.
The Alexandria Convention and Visitors Association's partnership award carries his name, and the has-beens club is now the grandfathers club.
David's life lesson: "Fixing problems is in my wiring. The essence of local government is to see needs and problems and want to make them better. Doing that well – for me – was to the do the best I could, but not forever. City Council was a step in my life; it is not what defined me."
Last December during the city's record snowfall David was seen "with the pride of his life," a big snow blower begging neighbors for the chance to clear their driveways.
He wanted no votes, only to give.
Credit: Sarah Becker
Photo Credit: Nina Tisara